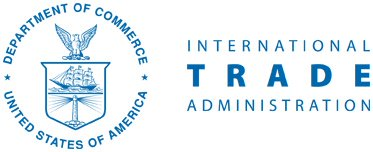 We are currently experiencing an outage with Trade.gov. Our information technology team is working to quickly resolve the issue and apologize for any inconvenience.

For urgent matters, please contact publicaffairs@trade.gov and we will direct your inquiry to the appropriate office.

For information on ITA Enforcement and Compliance matters, including antidumping and countervailing duty proceedings, please visit our ACCESS database.
The Steel and Aluminum Import Licensing Application is also available.