Manufacturing Council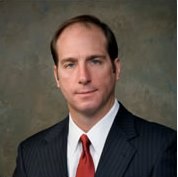 Joseph Sylvestro
Vice President, Manufacturing Operations, Pratt & Whitney
Joseph A. Sylvestro is vice president, Manufacturing Operations, and is responsible for leading and assuring the quality, delivery and cost performance, as well as capacity expansion, for Pratt & Whitney's manufacturing sites. The facilities in East Hartford and Middletown, Conn., North Berwick, Maine, West Palm Beach, Fla., Chengdu, China, as well as Pratt & Whitney Amercon, Advanced Coating Technologies (ACT), Pratt & Whitney HMI Metal Powders, the Georgia Forging business and Carmel Forge in Israel are all a part of this organization. Joe is charged with implementing strategies for flawless execution, growth, and capacity optimization across these factories to best meet Pratt & Whitney customer commitments as well as business targets.
Joe joined Pratt & Whitney in 1985 in the engineering turbine design group in East Hartford, Conn. Since then, he has held positions of increasing responsibility, including vice president of PW Rocketdyne's Operations and Supply Chain Management. In that role, Joe drove the integration of the combined operations & supply chain organizations of the PW Space Propulsion division and the Boeing Rocketdyne business, achieving significant cost and efficiency improvements. Under Joe's leadership, all of PWR Operations and Supply Chain cells achieved the highest quality and performance rating within UTC's ACE operating system, ACE Gold. Other positions include: director, Operations for West Palm Beach; global quality manager for the Global Service Partners business; general manager, Cheshire Engine Center; and engineering and operations leadership at Turbine Overhaul Services in Singapore.
His most recent position was vice president, Enterprise Operations, Pratt & Whitney Rocketdyne, where he had overall responsibility for enterprise execution and productivity at all PWR sites in California, Florida, Mississippi, Alabama and New Jersey.
Joe earned an MBA from the Krannert School of Business at Purdue University and holds a bachelor's degree in mechanical engineering from the University of Hartford.

The International Trade Administration, U.S. Department of Commerce, manages this global trade site to provide access to ITA information on promoting trade and investment, strengthening the competitiveness of U.S. industry, and ensuring fair trade and compliance with trade laws and agreements. External links to other Internet sites should not be construed as an endorsement of the views or privacy policies contained therein. This site contains PDF documents. A PDF reader is available from Adobe Systems Incorporated.