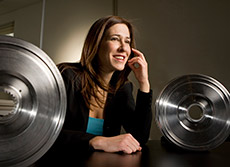 Helicopter Tech, Inc.
The Company
Helicopter Tech Inc. (HTI), headquartered in King of Prussia, PA, is a woman-owned small business established in 1995 by CEO Rachel Carson to meet the needs of the many diverse customers within the aviation industry. Helicopter Tech provides thousands of aircraft parts, manufactured by its subcontractors and suppliers, and delivered through its supply chain management operation. The company manages the manufacture and delivery of the parts to ensure consistent quality, efficiency, and cost. The process starts with the design and ends with final packaging and on-time delivery. HTI focuses on parts that require changing out after a period of time, from systems such as the main rotor hub assembly, transmission, swash plate assembly, tail rotor system rotor craft as well as landing gear replacement parts for fixed-wing planes operated by the U.S. Air Force and foreign militaries.
The Challenge
Having exported in the past, Carson wanted to keep global expansion a top priority, and was looking for new buyers in Europe and Asia. The challenge HTI faced was expanding into new international markets given that stringent foreign government regulations and export documentation had made exporting prohibitive to small companies. As such, Carson sought assistance in navigating these new rules. Additionally, the implementation of more stringent surveillance and homeland security constraints had resulted in more delays, costs, and excess paperwork that hampered her efforts to be competitive in the international marketplace.
The Solution
Carson contacted the U.S. Commercial Service (CS) Philadelphia office for assistance. "The U.S. Commercial Service offers a fantastic set of programs that have proven to be an immense help for Helicopter Tech," said Carson. "Our first objective was to identify markets where export regulations were not as strenuous and where we could have a competitive advantage. That's where the U.S. Commercial Service stepped in and helped us plan our strategy utilizing market information, webinars and trade forums.
For example, agreeing with Carson's initial interest on targeting an Asian destination, the CS Philadelphia staff coordinated with the CS South Korea office to provide market research and trade counseling on doing business in that country. Shortly thereafter, Carson attended the Seoul Air Show, supported by the CS Aerospace team. Carson states, "The U.S. Commercial Service set me up with 18 business matchmaking meetings in South Korea over three days, with reputable partners and translators too." Carson also values the steady guidance provided by CS in navigating the intricate web of international legal requirements and tightening security regulations that could have caused further delays in the delivery of their products. Later on, the CS also helped Carson navigate new sales to Germany and other countries."
Carson cites the assistance of the CS as instrumental to the success of her business in overcoming international barriers. HTI was able to take advantage of the booming aerospace industry and meet foreign demand for its products by utilizing CS strategic marketing knowledge and cultural expertise. Since its inception, Helicopter Tech has increased international sales from zero to 40 percent of its overall aviation business, growing from a one-woman business to 25 employees and contractors in just a few short years. Carson says that in the current economic climate, her customers are making purchases for more immediate needs, and less for long-term inventory.
"Exporting keeps us diversified," Carson says. "For example, during the summer, when the U.S. does less maintenance on their helicopters, we're able to maintain steady business during the winter aviation maintenance period in Australia, and vice versa." She adds, "I continue to look for new opportunities in international markets, and will certainly be taking advantage of the U.S. Commercial Service as it has been a huge help in our efforts to grow our international business."
Lessons Learned
Carson says that companies looking to expand their exports need to understand the culture of the target market. Even though cultural distinctions may not seem as relevant in an industry such as aviation, it is still imperative to acclimate to the business culture of that country in order to make a sale. "It is critical to know exactly where you are going and what you are talking about in order to succeed in international business," she said.
At an aerospace forum in Italy, Carson learned that making a business deal starts by establishing solid personal relationships, whereas in the United States, business can be done more informally over an e-mail, with the simple click of a mouse. She also says to be prepared to attend formal, multi-course dinners which are often initiated by potential business partners abroad to build rapport with potential U.S. suppliers.
She also adds that being a woman in a largely male-dominated field has actually been an asset. "Once you've demonstrated your knowledge of the product and awareness of customer needs, you quickly gain respect," she says. "Do your homework first, and the sales will follow."
Action
Utilize the CS matchmaking services. HTI connected with pre-screened business partners and prospective clients in South Korea and other markets.
Study the culture of the target market. HTI understood the importance of understanding a foreign culture when doing business with that country. They utilized the U.S. Commercial Service's up-to-date market intelligence and cultural expertise.
Don't get discouraged by regulations. Even with the increase in export regulations in the aviation industry, the CS was able to help HTI understand how it could successfully comply with these regulations and continue to export successfully. Additionally, the CS actively engages in trade advocacy, to continue to level the playing field for U.S. companies operating overseas.

Office Finder

Service Finder
Find what you are looking for here. Please select from services below.

Statistics
and Analysis

Successes
Advocacy Center helps California company secure $12.5 million contract with a Macedonian government agency

View more

The International Trade Administration, U.S. Department of Commerce, manages this global trade site to provide access to ITA information on promoting trade and investment, strengthening the competitiveness of U.S. industry, and ensuring fair trade and compliance with trade laws and agreements. External links to other Internet sites should not be construed as an endorsement of the views or privacy policies contained therein. This site contains PDF documents. A PDF reader is available from Adobe Systems Incorporated.