MDCP
Click headers to expand:

Results & Highlights

Apply for Project Funding

Cooperator Project Mgt

ITA-MDCP Project Team

Cooperator Financial Mgt

Other MDCP Resources

More Resources
Market Development Cooperator Program
Change in Budget
Whenever cumulative transfers between the 8 standard OMB budget categories exceed 10% of the total project budget, you will need to submit a revised budget for approval. The best way to do this is to use the same linked spreadsheets that you used to generate the budget you submitted in your MDCP application. Most applicants use the mock MDCP application as the basis for their budget worksheets.
Steps:
1. Draft a short description of the changes between your originally-approved budget and your revised budget.

2. Show the changes on a worksheet.

3. Summarize the changes on a new form 424A. Note that the mock MDCP application generates a 424A that includes columns for "Previous Fed" and "Prev/ Non-Fed". These columns are where you can record your original budget as presented on the 424A you included in your application.

4. Attach the worksheets & 424A on Grants Online. Here are very detailed general instructions from Grants Online. These instructions are not specific to MDCP projects, so they include instructions that you might find do not apply to your situation.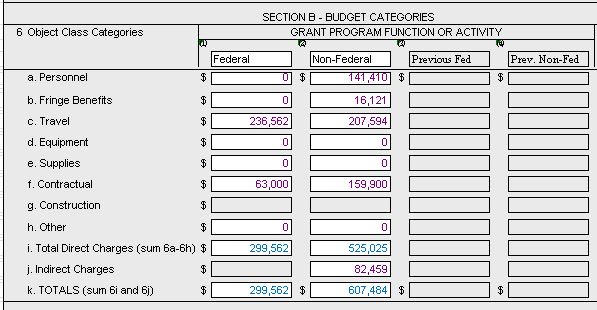 The International Trade Administration, U.S. Department of Commerce, manages this global trade site to provide access to ITA information on promoting trade and investment, strengthening the competitiveness of U.S. industry, and ensuring fair trade and compliance with trade laws and agreements. External links to other Internet sites should not be construed as an endorsement of the views or privacy policies contained therein. This site contains PDF documents. A PDF reader is available from Adobe Systems Incorporated.