MDCP
Click headers to expand:

Results & Highlights

Apply for Project Funding

Cooperator Project Mgt

ITA-MDCP Project Team

Cooperator Financial Mgt

Other MDCP Resources

More Resources
Market Development Cooperator Program
U.S. Manufacturers Learn to Protect Intellectual Property
On July 23-24, 2019, U.S. specialty equipment manufacturers learned how to use Alibaba's intellectual property platform during an hour-long session at the Specialty Equipment Market Association's (SEMA) headquarters in Diamond Bar, California.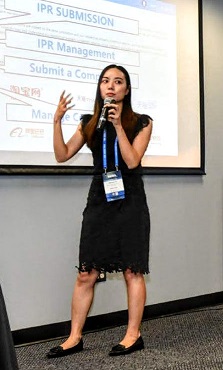 The session was part of SEMA's Export Fair, an element of SEMA's MDCP cooperative agreement with ITA. Participants learned how to efficiently monitor Alibaba's site for IPR infringement activity and how to take swift action to remove offending content from the site.
In addition, U.S. firms learned of other IPR-protection strategies from a panel of four U.S. patent and trademark attorneys. In addition to the briefing, attendees also had the opportunity to meet one-on-one with an attorney to ask questions. Rachel Salzman from the Office of Intellectual Property Rights in ITA's Industry & Analysis unit also participated in the panel discussion and briefed participants on U.S. government resources to assist with IPR issues. The panel also fielded numerous questions from business owners.
Beyond IPR Protection: Developing Export Customer Base
The Export Fair also included tips on how to communicate best with international buyers and offered U.S. executives the chance to meet several specialty equipment distributors from abroad who were on hand.
In addition, U.S. companies had an opportunity to tour the SEMA Garage and learn about the association's international vehicle measuring program. For example, U.S. company reps could literally "size up" a four-wheel drive Nissan vehicle that is not produced or available for sale in the United States. By definition, all specialty automotive equipment that any of the U.S. firms would design for this popular vehicle would be export-only. SEMA's international vehicle measuring program, part of SEMA's MDCP projects since 2012, have enabled U.S. firms to create hundreds of products that have been very popular with customers abroad.
More information SEMA's MDCP project.

The International Trade Administration, U.S. Department of Commerce, manages this global trade site to provide access to ITA information on promoting trade and investment, strengthening the competitiveness of U.S. industry, and ensuring fair trade and compliance with trade laws and agreements. External links to other Internet sites should not be construed as an endorsement of the views or privacy policies contained therein. This site contains PDF documents. A PDF reader is available from Adobe Systems Incorporated.