MDCP
Click headers to expand:

Results & Highlights

Apply for Project Funding

Cooperator Project Mgt

ITA-MDCP Project Team

Cooperator Financial Mgt

Other MDCP Resources

More Resources
Market Development Cooperator Program
PROJECT PROFILE: Modification and Replacement Parts Association (MARPA, 2014 award)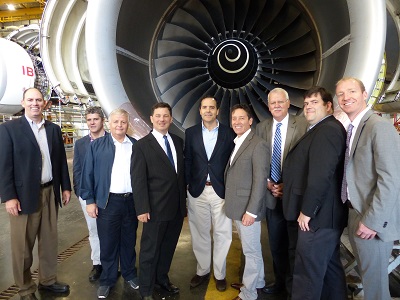 Original or Aftermarket: Both Are Safe
"PMA" parts--see PMA definition at the bottom of the page--are essentially aftermarket parts that aircraft owners and operators use in maintenance, repair, and overhaul (MRO) of aircraft. PMA parts are designed and produced to meet strict Federal Aviation Administration (FAA) safety regulations and quality standards. They are an affordable and safe alternative to replacement parts made by original equipment manufacturers (OEMs).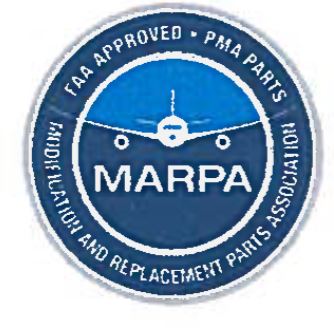 MDCP Award/EBPA Match: $300,000/$900,000
Markets Targeted: China, France, Spain, Germany, Japan, Malaysia, Singapore, Turkey, United Arab Emirates, United Kingdom
U.S. Industry Promoted: Aircraft parts
Period: 2014-2019
Key ITA Collaborators:
Fred Elliott, I&A/Office of Transportation & Machinery
Yasue Pei, GM/CS Brussels
Moritz Holst, GM/CS Munich
Project Description:
Lead technical seminars abroad about FAA-approved parts.
Create a PMA parts conference in Europe.
Participate in maintenance, repair, and overhaul (MRO) expos abroad.
Bring foreign buyers to MARPA's annual conference to meet U.S. exporters.
Project Milestone Report (Part B)
Projected Exports Generated by 2019: $567,000,000
Exports Generated by 2018.12.31: $29,379,713
Exports Per Dollar of Award: $98
PMA parts are commonly used by U.S. aircraft owners and operators and, with rare exceptions, all PMA parts makers are American firms. The concept of using non-OEM parts is not as widely accepted or understood outside the United States. Through its MDCP project, MARPA is promoting the benefits of PMA parts to air carriers and educating potential international customers on the way that PMA parts fit within the regulatory environment related to their own country's trade in civil aircraft parts with the United States.
Promotion of PMA Parts
Many potential purchasers have never even heard of PMA parts. And those that do know about PMA parts may have been misinformed with misleading statements about safety. Such statements, often provided by non-U.S. OEM suppliers, discourage the use of PMA parts.
In fact, all PMA parts are required, under FAA regulations, to provide a level of safety equivalent to OEM parts. And many PMA parts manufacturers go a step further. They design and produce their products to exceed the tolerances and specifications of the OEM part.
MRO service providers, aircraft owners and operators will not buy PMA parts unless they understand that they are as good or better than the OEM parts. MARPA is addressing this head-on with promotional and educational missions to Belgium, China, Germany, Ireland, Japan, Korea, Malaysia, Singapore, Spain, Turkey, and the United Arab Emirates.
How U.S. Parts Comply With Regulations Abroad
Even if potential purchasers abroad realize that PMA parts are safe and suitable, they may not know whether or how use of such parts may be allowed in their country's regulations. They may not know, for example, about Bilateral Aviation Safety Agreements (BASA) that already exist.
A BASA is negotiated between the United States and another country to institutionalize aircraft standards that have already been harmonized and to establish a framework for further harmonization. A BASA can reduce the need for duplicative regulatory oversight. Under some BASAs, certain aircraft parts may be exported from the United States to the destination country with no other approval required.
Member Companies Are Key
MARPA's promotional and educational activities include the participation of its member companies. Because they design and manufacture PMA parts, they have a deep understanding of safety and quality requirements.
MARPA-led outbound technical and educational missions are natural springboards to developing new client relationships. But MARPA also leads delegations to trade shows abroad like MRO Middle East and ASET Tokyo. And in addition to the outbound activity, MARPA connects international visitors to U.S. manufacturers at its annual conference in Las Vegas.
IT14INA1120006 -- SF case 90958
---------------------------------------------------------
MARPA is the non-profit trade association that represents the Parts Manufacturer Approval (PMA) community. A PMA is an FAA design and production approval that verifies that the design of an aircraft part meets FAA safety regulations, and the fabrication inspection system meets FAA quality standards designed to assure that every part actually produced continues to meet the FAA-approved design. Based in Washington, D.C., MARPA promotes uniform standards within the FAA PMA industry.
MARPA contact: Ryan Aggergaard
---
---
Note: This page contains hyperlinks to information created and maintained by other public and private organizations. External links to other Internet sites should not be construed as an endorsement of the views or privacy policies contained therein.
The International Trade Administration, U.S. Department of Commerce, manages this global trade site to provide access to ITA information on promoting trade and investment, strengthening the competitiveness of U.S. industry, and ensuring fair trade and compliance with trade laws and agreements. External links to other Internet sites should not be construed as an endorsement of the views or privacy policies contained therein. This site contains PDF documents. A PDF reader is available from Adobe Systems Incorporated.