MDCP
Click headers to expand:

Results & Highlights

Apply for Project Funding

Cooperator Project Mgt

ITA-MDCP Project Team

Cooperator Financial Mgt

Other MDCP Resources

More Resources
Market Development Cooperator Program
Vehicle Regulation Efforts Keep RVs on Japanese & Korean Roads
ITA supported the Recreation Vehicle Industry Association (RVIA) in its efforts to get Japan and Korea government officials to reject U.N.-recommended regulations that would have required additional heavy and expensive equipment to tow a travel trailer.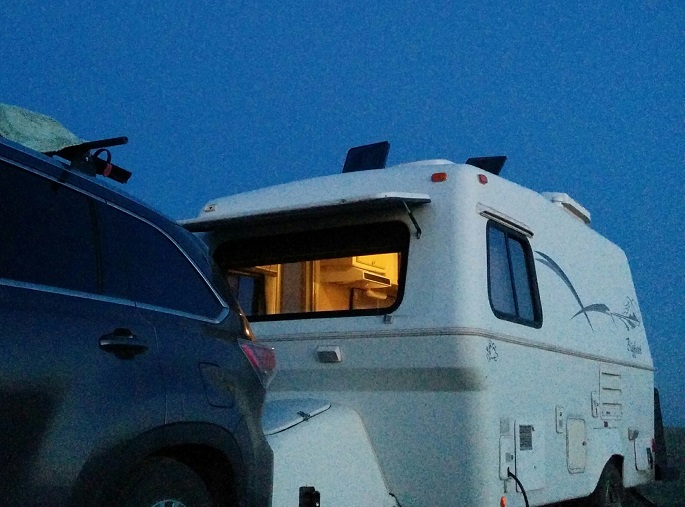 The United Nations World Forum for the Harmonization of Vehicle Regulations establishes international regulations. Also known as WP.29, the World Forum gathers vehicle regulators from around the world to develop test protocols and performance requirements for vehicles. However, the regulations developed by the World Forum have not taken into account U.S. recreation vehicles.
Proposal to Treat RVs the Same As Big-Rig Semi Trailers
One such regulation, UN R13, unnecessarily blocks U.S. recreation vehicle ("RV") trailers from international markets, including Japan and Korea. UN R13 was developed for commercial vehicles, not RVs. The classification of trailers relies solely on weight (technically, mass). In this case, an RV trailer equipped with kitchen, living room and sleeping accommodations is treated the same as a hollow-box commercial trailer designed for hauling goods.
Not only do the proposed regulations not account for the completely different interior and intended use, trailer connections and braking systems proposed for RVs are also out of step with existing systems that work well and are safe. The section of UN R13 concerning medium-heavy trailers (7700-22000 lbs GVW), known as "Category O3", generally assumes a commercial vehicle tractor-trailer combination and requires the use of commercial vehicle connectors (ISO rather than SAE standard used by U.S. RVs), compliance with a host of hydraulic and/or pneumatic braking system specifications, electronic stability controls and anti-lock braking. And the proposed regulations specifically exclude the use of the electric braking systems that have proven safe on U.S. RVs over decades of use and millions of miles.
Japan & Korea Agree that U.N.-Proposed Regulations Make No Sense for RVs
While the trailer requirements might be appropriate for commercial vehicles used intensively under all road conditions, they are not suitable for RVs towed far fewer miles (3,000 to 5,000 miles annually), under far more limited conditions and with very different vehicle combinations. Moreover, the inability to even test for safety performance because the World Forum has not developed electric brake testing procedures creates a wholly unacceptable barrier because it is based solely on opposition to a design and technology, even though electric brakes have demonstrated for decades that they are effective in practice.
Fortunately, the Japanese and South Korean delegations to the World Forum understand RVIA's concerns. Following more detailed discussions between RVIA and Japanese South Korean authorities, officials from the governments of both countries have communicated their intention to amend their laws to enable the continued importation of U.S. RV trailers.
Read more about RVIA's MDCP project.
Read selected highlights of MDCP projects addressing trade barriers.

The International Trade Administration, U.S. Department of Commerce, manages this global trade site to provide access to ITA information on promoting trade and investment, strengthening the competitiveness of U.S. industry, and ensuring fair trade and compliance with trade laws and agreements. External links to other Internet sites should not be construed as an endorsement of the views or privacy policies contained therein. This site contains PDF documents. A PDF reader is available from Adobe Systems Incorporated.