Top Markets Reports
Top Markets Series: Smart Grid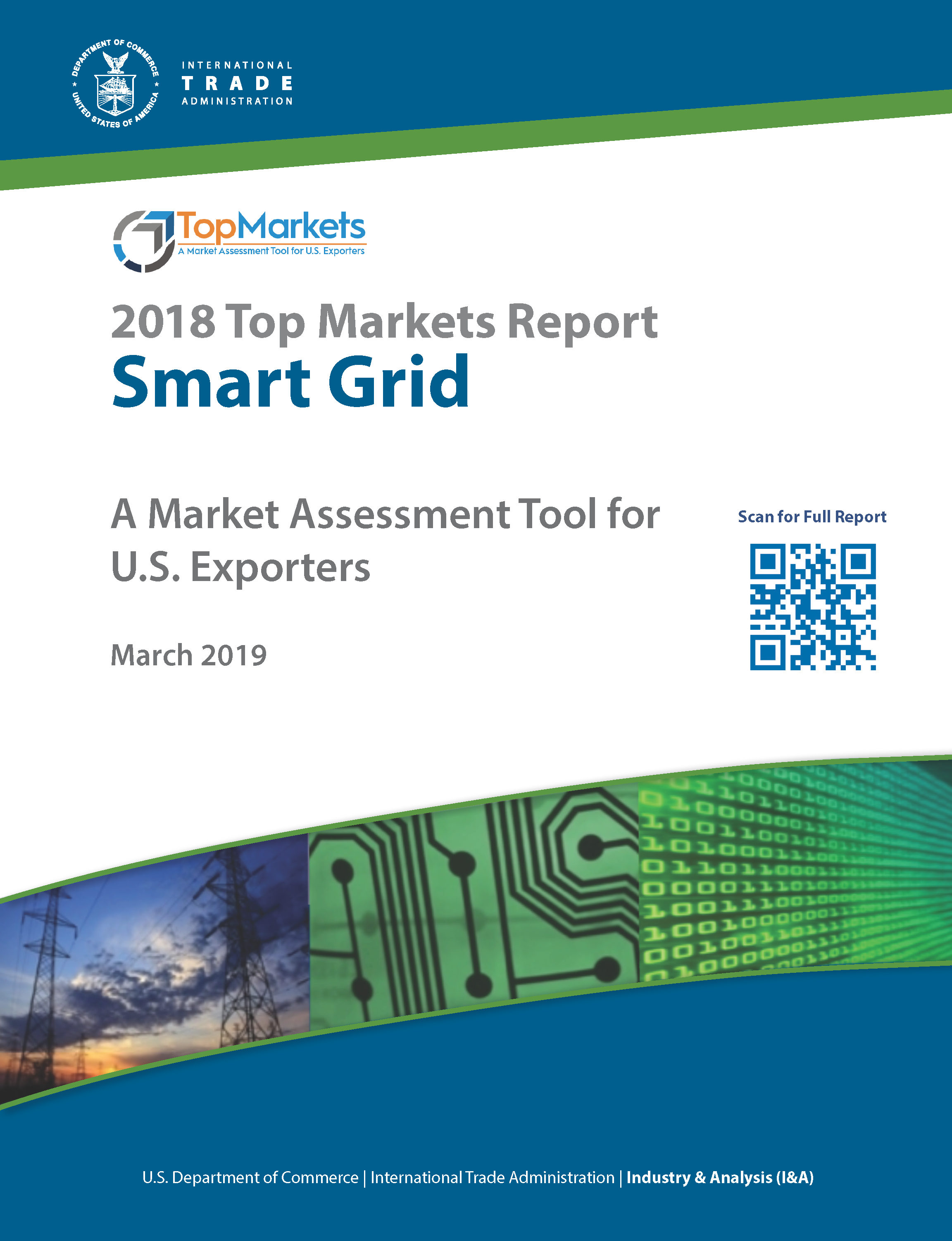 Click to download the full report
ITA's 2018 Smart Grid Top Markets Report ranks 56 international markets in terms of growth potential for the U.S. smart grid industry. The Report also analyzes the sub-sectors of transmission and distribution (T&D) equipment; smart grid information communication technologies (ICT); and energy storage.
The report integrates data and analyses on global markets and trade, including the critical contributions of commercial specialists from U.S. Commercial Service posts.
The results are combined using a weighted scorecard methodology to produce relative rankings of the 56 subject markets.
The 2018 Smart Grid Top Markets Report is an update of the 2017 report. Since the publication of the 2017 report, there have been a number of key developments that affect the smart grid sector, and are reflected in the new country rankings.
Vickie Gunderson served as the lead author of this report. Critical insights on all the markets mentioned in the report were provided by in-country U.S. Commercial Service energy sector specialists. Special thanks to Jacob Barkin, lead contributor, who led the data analysis for the country data sheets. This report serves as an update to the 2017 report.
This report is part of the Top Markets Series. Each report ranks future export opportunities within a particular industry based on a sector-specific methodology.

The International Trade Administration, U.S. Department of Commerce, manages this global trade site to provide access to ITA information on promoting trade and investment, strengthening the competitiveness of U.S. industry, and ensuring fair trade and compliance with trade laws and agreements. External links to other Internet sites should not be construed as an endorsement of the views or privacy policies contained therein. This site contains PDF documents. A PDF reader is available from Adobe Systems Incorporated.